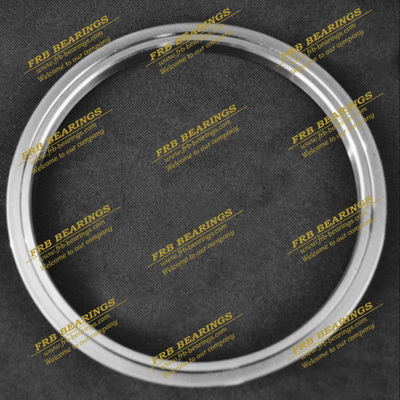 The cross roller bearing fault vibration fault vibration is mainly caused by the following reasons:

1) Excessive load causes excessive deformation of inner and outer rings and rolling body, resulting in vibration - transmission vibration caused by the change of center of rotary axis of cross roller bearing with rolling body position, as well as vibration caused by inaccurate installation or different sizes of rolling body. Generally, such vibration is of low frequency.

2) Nonlinear vibration due to poor lubrication of grease.

3) Vibration caused by damage to cross roller bearings.When the inner and outer ring, the rolling body erosion or other defects, will produce a certain frequency of pulse to cause the vibration of the cross-cylindrical roller bearing, the vibration of the cross-roller bearing is complex.It includes the forced vibration caused by periodic pulse, as well as the natural vibration of the bearing system of high frequency or higher frequency, and the vibration diagnosis of the fault of cross roller bearing is to use various methods to process this rich vibration signal and analyze the vibration cause.

FRB Bearings is a professional engaged in precision bearing, special bearing production and research and development for the integration of high-tech enterprises.Since its establishment in 2009, the company has been committed to the development and production of non-standard, high-precision special bearings and strives to replace foreign products in the field of special bearings.

FRB Bearings main products are precision crossed cylindrical roller bearing, crossed tapered roller Bearings, thin section ball bearings,YRT turntable Bearings,ZKLDF high-precision thrust angular contact ball bearing, precision angular contact ball bearing, special bearing for robot, wire race bearings, etc.The accuracy can reach the level of P4 and P2.Characterized by high accuracy, convenient use and maintenance, low cost, short delivery cycle and high cost performance, it is widely applicable to electronic, medical, energy, machine tool equipment, test equipment, robot and industrial automation equipment.